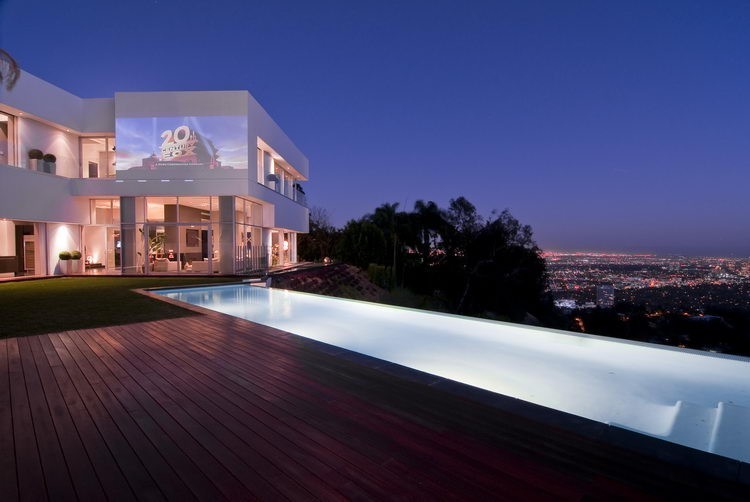 How would it feel to lie in a pool overlooking the cityscape in Hollywood, while enjoying your favorite movie projected on the walls of your house?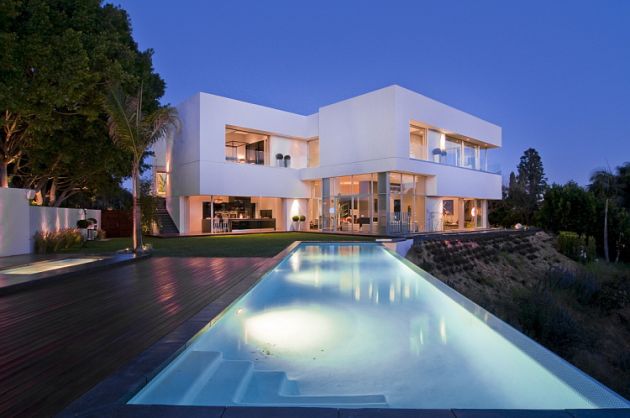 Though this is not the first time that we have featured houses with a view at Home-Designing, the Nightingale House, in West Hollywood, LA is a spectacle in itself. Designed by renowned European designer , this home is located high above the famous Sunset Strip and is perfectly perched at the end of a cul-de-sac in the coveted celebrity "Bird" streets.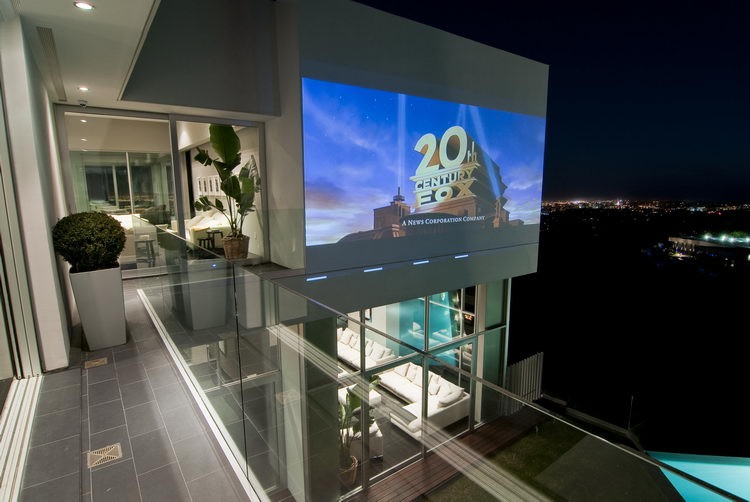 The residence offers over 9000 square feet of the utmost luxury living, five bedrooms, eight bathrooms, and sits on over one acre of complete privacy. You gotta love this one!