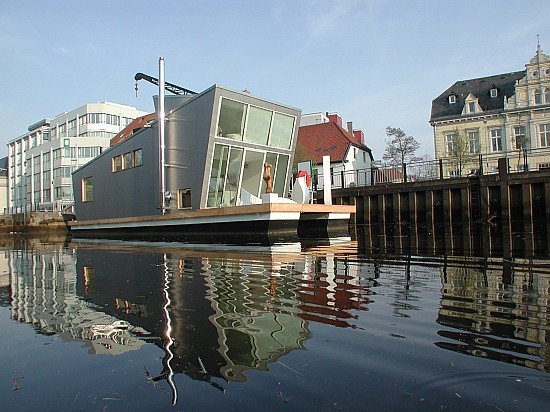 Situated in Oldenberg, Germany, this boat was named "Silberfisch" which means Silverfish and its making a big splash for its modern dexterity and unique shape.
House boats have traditionally been an alternative lifestyle for those irresistably drawn to a water bound lifestyle. This subculture of boat dwellers either work in the fishing industry or living on a budget have simply have made their humble boat a home. In fact more recently we are seeing custom designed boats becoming a permanent place for luxury living.
This completely original boat home seems a bit different than your typical houseboat so we explored it inside and out for a better understanding of this popular phenomenon. And now we're taking you on a personal tour…hope the owners don't mind!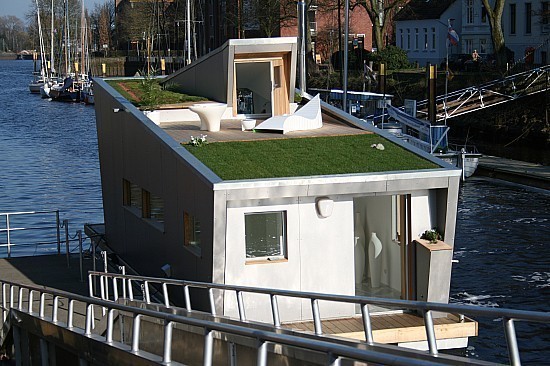 Hey, a house is not a home unless complete with proper roof deck and garden! Brilliant…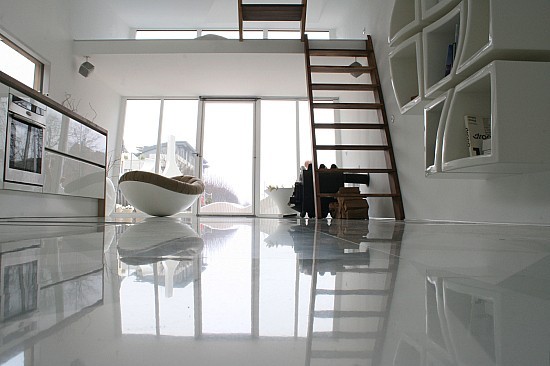 The modern interiors equipped with tons of natural light and simple white decor keep an open feel to this compact space.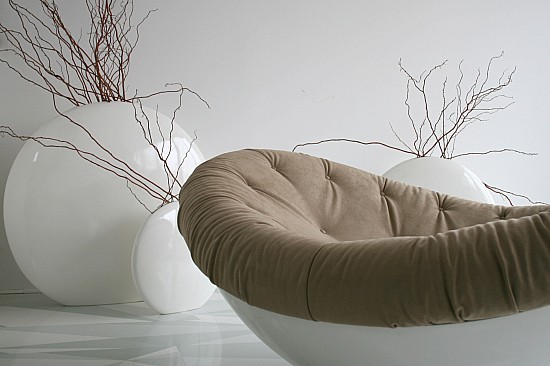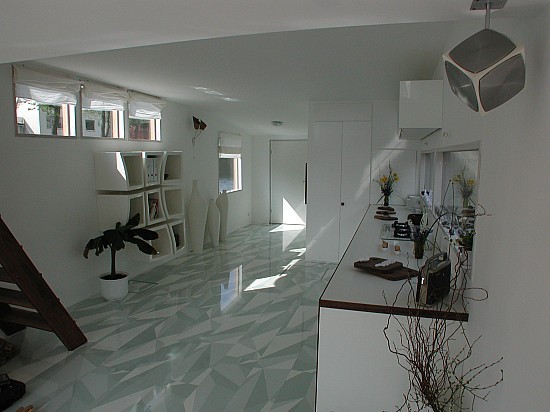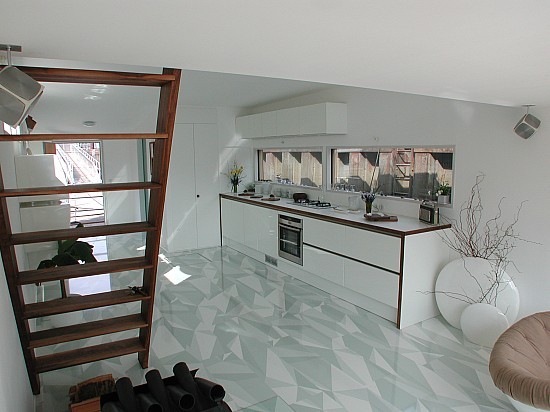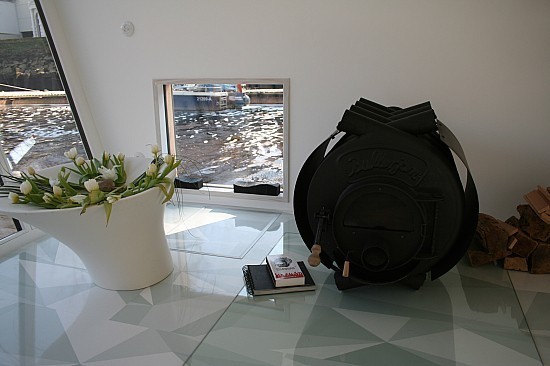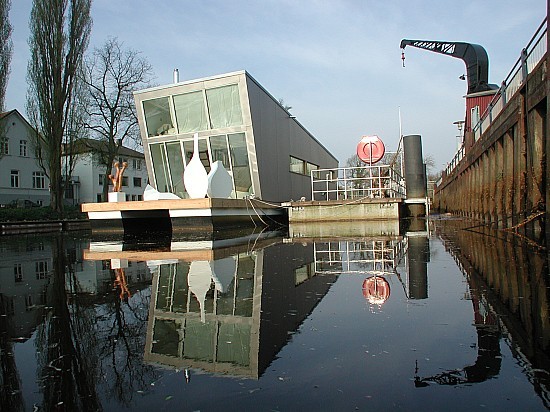 The boat is anchored in place but the question remains whether the view of nothing but water can still make you still seasick…