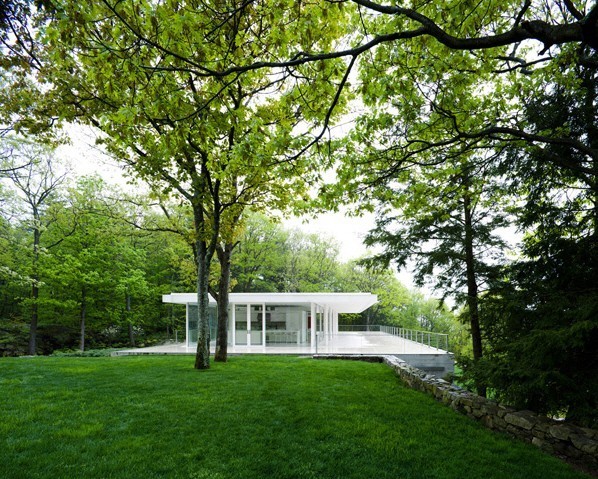 If you've ever fantasized about living in a perfectly transparent house on a mountain cliff with breathtaking views and where prancing around in your birthday suit couldn't possibly be a sin, you are in for a treat.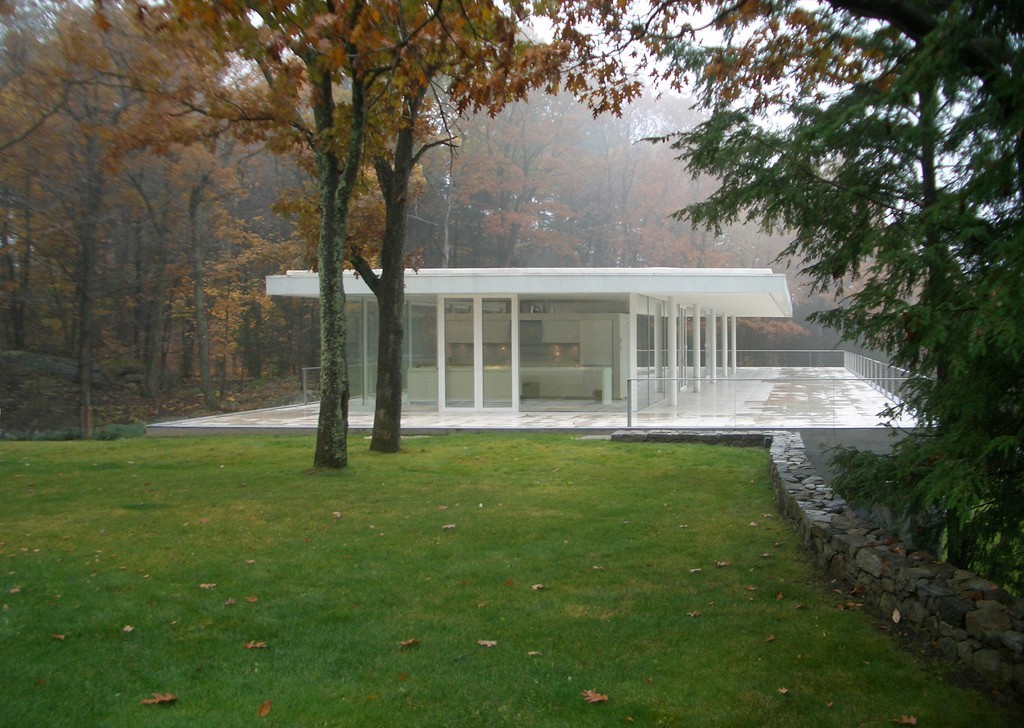 Alberto Campo Baeza is a distinguished Spanish architect who is universally respected for the stunning buildings he creates, the plethora of books he has published, and the endless accolades he has received.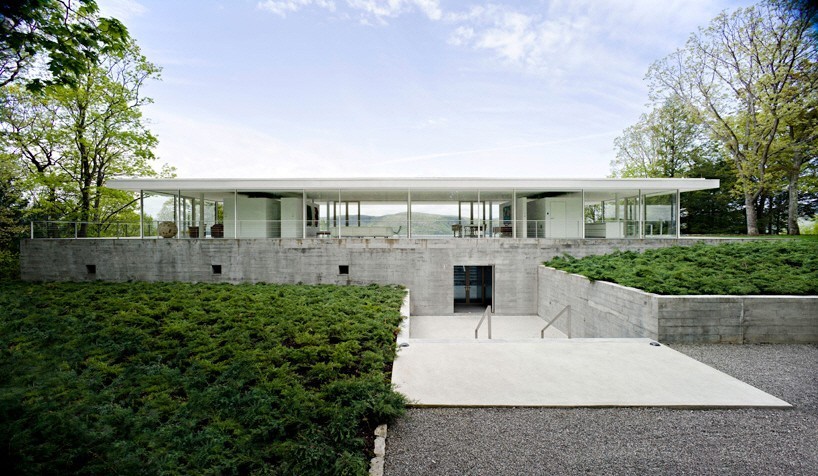 A walk through the back yard takes you through a lush garden and into what Alberto Campo Baeza calls "the cement box," where an underground gallery, private bedrooms and baths await.
Not to mention that in 2008 he single-handedly inspired the dreamiest cavernous cabin in the woods of Hudson Valley, NY with a view to die for…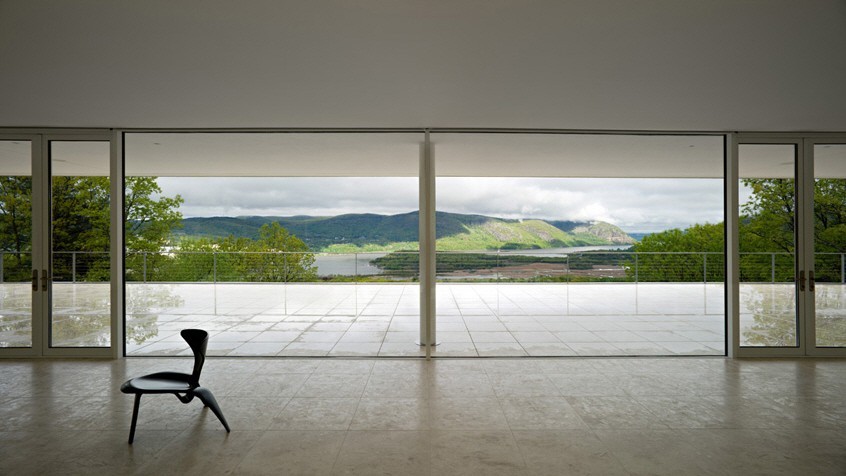 What an amazing view from the living room of the house!!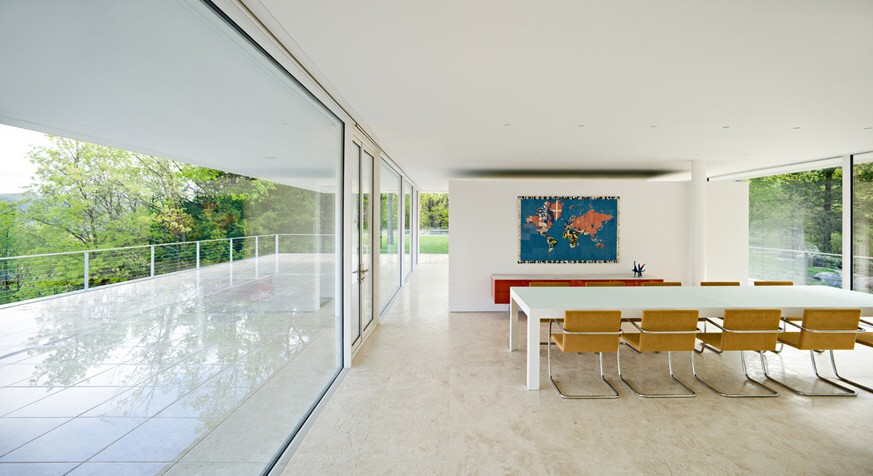 The bright contrast of colors bring a ton of flavor into this dining room.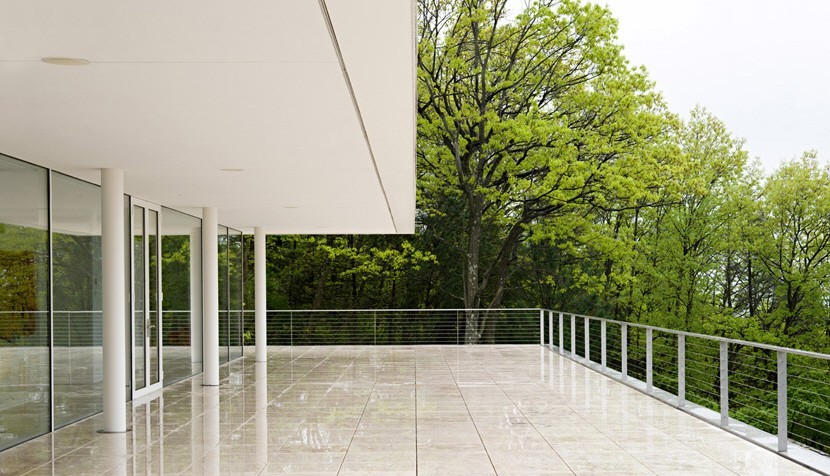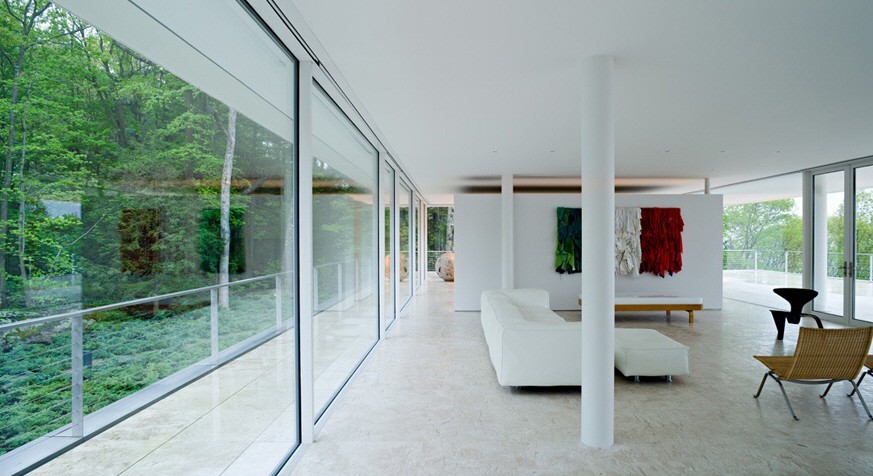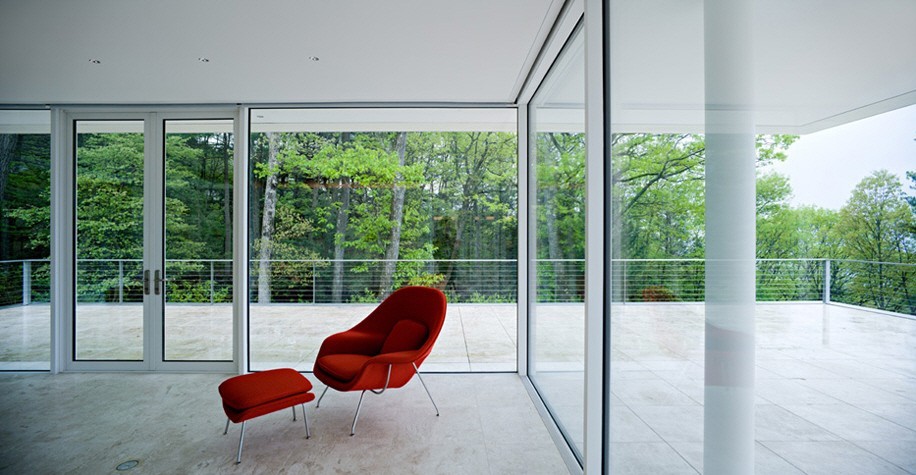 This looks like the perfect spot to curl up and read a book, with a beautiful forest behind you for extra cushioning…