Have you all been to
IHeartOrganizing
yet?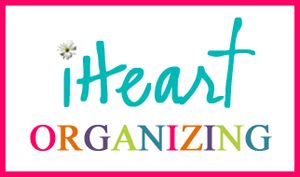 If not, you should. Jen is the master of all things organized and pretty. She has so many brilliant ideas for keeping your entire house running simply and flawlessly! I showed her my
file cabinet alternative
project, and today she is
sharing it
with her readers! I am so honored and hope this will help make a positive difference in someone else's life like it did for me! Thanks again, Jen!